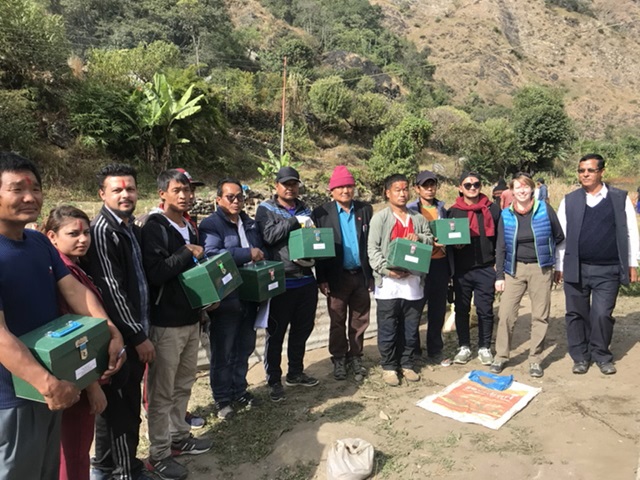 Myagdi Agriculture Development
Our team of 5 personnel made a week-long journey to Myagdi, conducted agricultural training sessions in 6 out of 8 wards in Annapurna Rural Municipality. Our team trained groups of local farmers representing each ward about the importance of soil testing and crop rotation, and how to perform soil tests using portable test kits.
Bee Farming : Training and Hives Donation
We collaborated with Namuna Technical Education Academy, Ajirjot, Gorkha to provide 12 days long beekeeping training from March 15-27 to residents from 4 villages: Opun, Sisne, Olang, and Khimpu. The training was provided to 80 residents, which mostly comprised of women. All the trainees lacked formal training, which led to inefficient honey production in the regions.