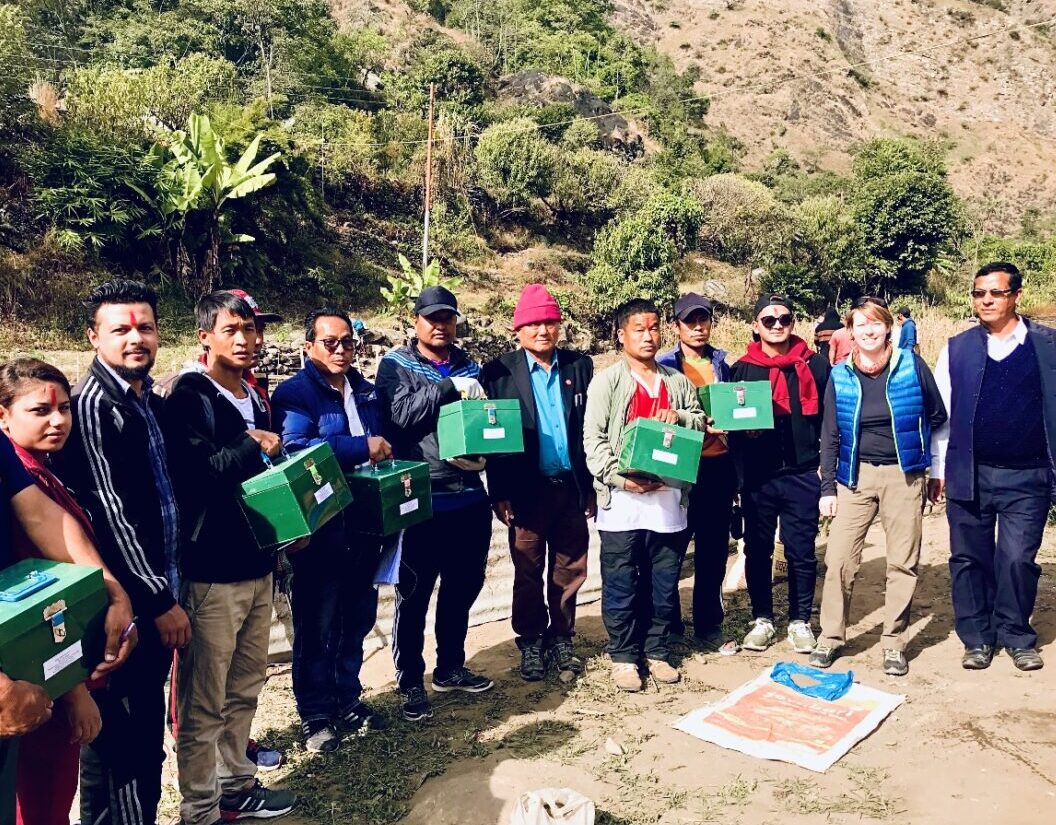 Abiral's agricultural training sessions are one week long courses, where our trained  teams, educate local villagers of multiple districts, on soil testing, crop rotation, and how to perform soil tests using portable test kits.
While the courses are in session, we also collect data and measure the baseline socioeconomic status (SES) of farmers in the region. 
Our goal is to integrate soil testing in the farmers' agricultural practices, in order to employ all necessary measures and improve the results.
Bee Farming : Training and Hives Donation
We collaborated with Namuna Technical Education Academy, Ajirjot, Gorkha to provide 12 days long beekeeping training from March 15-27 to residents from 4 villages: Opun, Sisne, Olang, and Khimpu. The training was provided to 80 residents, which mostly comprised of women. All the trainees lacked formal training, which led to inefficient honey production in the regions. The beekeepers faced barriers like the migration and death of bees, and the production of poor-quality honey.
Following the training, we distributed beehives, protective gears, beehive stand, and other supplies to 40 previously trained beekeepers on April 20, 2022. Our team visited selected beneficiaries on April 23-24 to monitor the project and speak to families about their experiences. We are delighted that the few families we visited had a positive experience with the overall project and some constructive feedback.