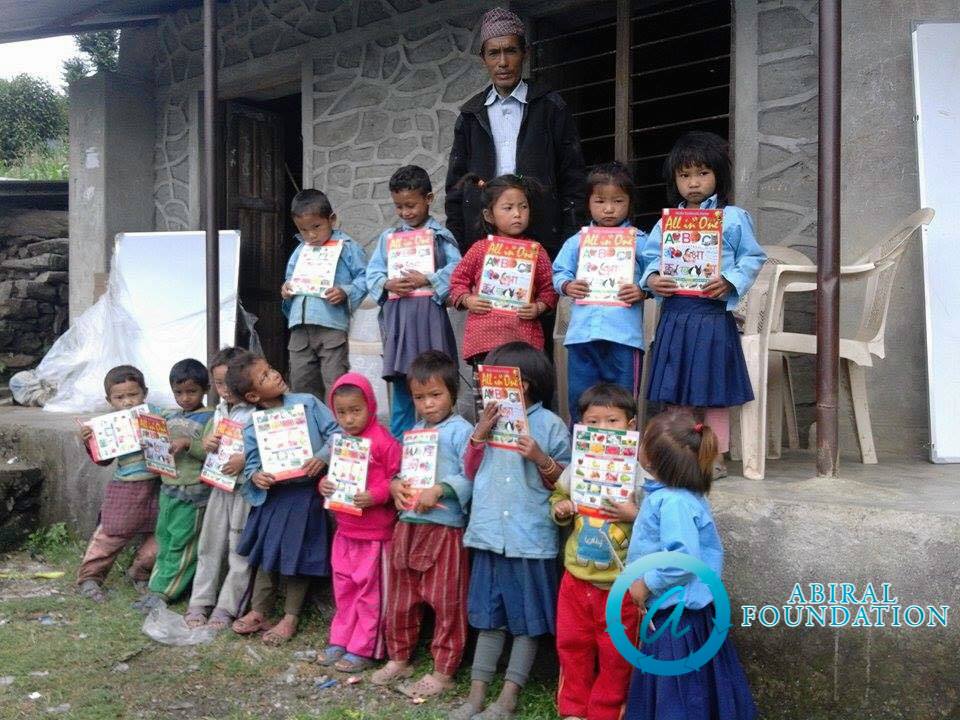 Education materials along with Computer lab setup, Salme
Salme government school is in very remote area of Nuwakot. It was highly affected during earthquake. To support the school and to encourage students to come to school for the education we distributed educational aids along with computer lab setup in school. Our moto was to make student school and technology friendly, which will help to encourage student to visit school.
Provided some 6 computers, one printer-photocopy machine to school as this school is in very remote part of Nuwakot. We also provided stationary items, kid books and white board for classroom. We sent one projector and one laptop for this school later after 2 months of distribution.
Warm clothes and stationary distribution at three school of Gorkha
An aid distribution program was conducted at Gorkha 3 School of Birautra, Bhachhek and Opun providing educational aids, stationary, and warm clothing to 300 students. The aid distribution was organized by us with the support of our team in Nepal
The aid distribution program provided each student with a set of necessary stationary items including pens, pencils, notebooks, and textbooks. These materials will assist the students in their studies and help them to improve their academic performance. Additionally, the program also provided each student with a hoodie, a pair of trousers, gloves, and a cap to help them stay warm during the cold months. These warm clothing items will help to protect the students from the harsh winter weather and help to keep them healthy and safe.The distribution program was well-received by both students and staff at Gorkha 3 School.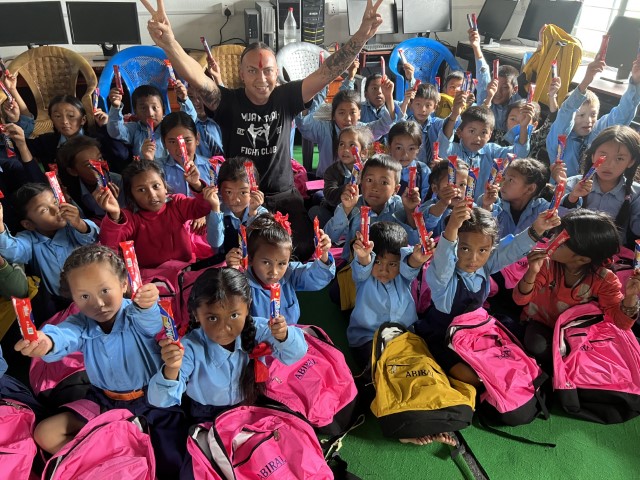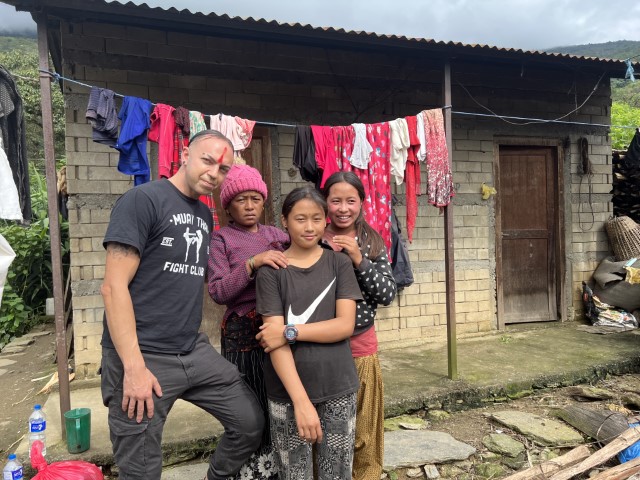 Parents supporting Program
Access to education is a fundamental right and is essential for the overall development of individuals and communities. However, in many developing countries, families struggle to afford the costs associated with education, such as tuition fees, uniforms, books and other school-related expenses. We provide the support to the parents under various model as described below, and till now 20 family are getting support under this program:
Provide financial aid: Provide financial aid to families to help them afford the costs associated with education. This can include scholarships, grants, or other forms of financial assistance. Or in some of the cases we had supported for the food, clothes and other financial support so that family will send their kids to study at school. Partner with local organizations: Partner with local organizations such as schools, community groups, and other NGOs to provide aid to families. This will help to ensure that aid is reaching those who need it most and that it is being used effectively.